Unleashed
by
Cherrie Lynn
My rating:
4 of 5 stars
Cover & Title - 4 out of 5.
Favorite Line - "Shut up. You don't have to buy a pair of shoes just because you tried them on. They may look great sitting on the shelf, but that doesn't mean they won't feel like medieval torture devices on your feet once you wear them around for a few days. It's the same thing with me.
Favorite character - Kelsey
This story is a mix of friends to lovers and a bit of a second chance too. I found the back story ok, it was quite emotionally with both Evan & Kelsey being betrayed by their lovers. I think i would of ended my husbands life if i found him with another woman. This is what i would of done to the other woman ...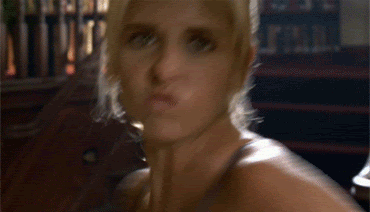 But i am quite a jealous person *shrug* i doubt i would of found time to call the woman's partner to collect her... i would probably be fleeing the crime scene at that point :)
Ohkaydoke so the sex between them was steamy, believable & they had a lot of chemistry. As characters *shrug* i didn't love them but that didn't really bother me. I really loved the ending & epilogue.
I would recommend the book & I plan on reading the next book in the series soon :)
View all my reviews