White Trash Beautiful
by
Teresa Mummert
My rating:
2 of 5 stars
Cover & title - 5 out of 5
I wonder sometimes if something is wrong with me when i read a book which
loads
of people like but i hate. I didn't hate the book exactly but i did dislike the writing style. It had the same flaws that bugged me in the honor book - it seemed immature, rushed & a bit disjointed.
God did i hate Cass i wanted to
It turns out i am not a very sympathetic person. Her pity parties where often & annoying. Tucker was ok, i don't know why but i couldn't get over the fact he basically bought her affection (well it felt like that for me) & i hated how he would perk her up only then to leave again.
Cass this is the worlds smallest violin & it is being played just for you.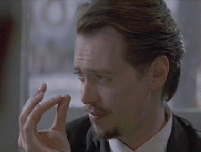 I wouldn't recommend this book & I would abso-fucking-lutely never read a book by this author again.
View all my reviews