Games of the Heart
by
Kristen Ashley
My rating:
5 of 5 stars
Cover & Title - 4 out of 5
Favorite Lines - "Are you asking me to marry you, honey?"
"No, I'm tellin' you by the end of this year you'll be wearing my rings, bearing my name and, probably, pregnant with my baby." & "Holy fuck," Sully muttered, his eyes on Mike. "Funeral hook up. Didn't know you had that in you. Impressed."
Favorite Character - Dusty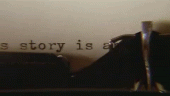 this story is about love.
Mike, baby this following statement made me want to have your babies & be your sex slave.
"The One." Mike declared and Merry's brows shot up.
"The One?" Merry asked.
"The One." Mike confirmed.
"In a weekend?" Merry asked.
"In a weekend," Mike confirmed.
"No shit?" Merry whispered.
"Absolutely no fuckin' shit," Mike answered.
Sadly & clearly Dusty beat me too it.
So i was not actually that excited about reading this book, it had so many great reviews & apparently had so much going on in it but i was still put off. I was not sure how i would feel about Mike hooking up & i was seriously worried i would hate Dusty. I also was worried about it having a secondary love story running at the same time.
I should not of worried, i should of "manned up" and read it the day i bought it. I loved Dusty, I loved Mike & Dusty and I loved Fin & Ree. I loved this book.
It was classic Kristen Ashley; amazing dialog, heartfelt & heart wrenching moments, super sexy hot alpha men, drama but with a happy ending, secondary characters who you wish were real and your BFF & of course the epilogue.
I would recommend this book & I will read every freaking book that KA's releases :)
View all my reviews