Until the Sun Falls from the Sky
by
Kristen Ashley
My rating:
3 of 5 stars
The book gif-review style, i aim for no spoilers so i might not make complete sense unless you have read the book :)
This is Lucian at the start of the book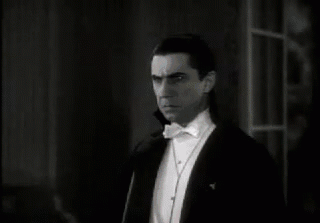 This is Leah
I am actually pretty convinced that Leah is actually a teenager, she certainly acted like one throughout most of the book.
This is Leah after she has been choosen & is living with him
This is Lucian
Then loads things happen which make me seriously pissed.. so at this point i figure
but (IMO)
Lucien is all ...
And god only know's why but she is like ...
Which in turn makes me scream -
But obviously because this is a romance things go really well for a while and then cue drama..
So she is like
But he finds her and is like ..
So she again forgives him and is all
Cue a happy for now style ending which leaves me doing this
So yeah i didn't hate or love this book but it certainly was not what i have come to expect from KA. I think the fact i actually hated Lucien & strangely this did not change for the better during the book ruined the book for me. I didn't like him & I did not like the things he did.
I would still recommend this book because i know lots of people have loved it so maybe it is just me who is a Lucien hater. I also plan on reading the next in the series, i hope i enjoy it more.
My feelings in regards to not enjoying the book
View all my reviews