The Golden Dynasty
by
Kristen Ashley
My rating:
3 of 5 stars
I knew i shouldn't read this, as soon as i read
Kristen's review
i knew that i would never LOVE this book. In actual fact i was pretty sure i was going to hate it. So why did i read it? Well last night when i was drunk i decided to brave it.. i was drunk so *shrug* I have major rape issues & i almost always avoid books that contain rape scenes. The thing was i was on a total KA high after reading
With Everything I Am
but i just wanted, no NEEDED to read some more of her "magic" so i started this book.
Any of you that have read some of my other reviews will know i am totally obsessed with gif-reviewing... well here are my feelings about the book through gifs :)
At the beginning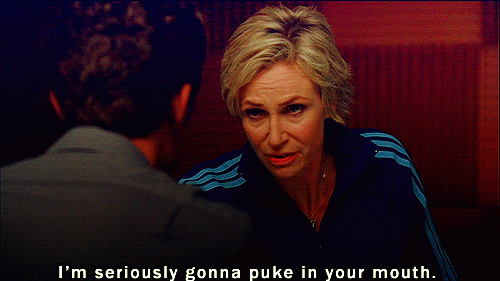 My feelings for Dax at the beginning
My feelings for Circe (towards her, for her & for what happens to her)
My feelings as the book went on
then suddenly
But then cue big drama, my feelings after that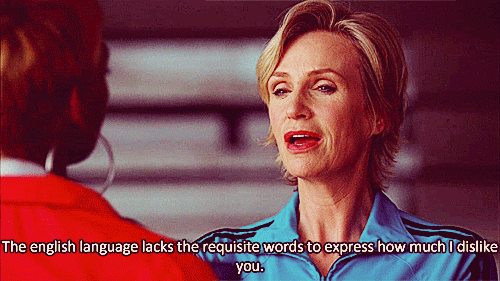 In the end even though there was a happily ever after & the couple were very much in love i just could not get over the beginning or the drama's that occurred throughout the book. This was a tough read for me & i struggled at parts. It is not the kind of story i would recommend. This book has not ruined KA for me, i still love her writing.
View all my reviews